Wilson Language Training
The UURC offers a variety of trainings in the Wilson Reading System®.
Wilson Certification training has a practicum training course fee ($350) with UURC scholarship.
Scholarship Application
Introductory Workshop Reservation (April 25-27, 2017)
Wilson Reading System Overview:
The Wilson Reading System® (WRS) authored by Barbara A. Wilson and published by Wilson Language Training Corporation, is a remedial program based on reading research and Orton-Gillingham principles. WRS is appropriate for students who have difficulty with the word level in the areas of decoding and spelling. Wilson Reading System has proven to be effective with severely dyslexic students as well as mildly disabled readers with a language-based learning disability. The program benefits:
Students with dyslexia or a language-based learning disability
Students unable to decode accurately:

Slow, labored readers who lack fluency
Student who may know many words by sight, but have difficulty reading new words and "nonsense" syllables
Students who often guess at words

Students able to speak and understand English, but not read or write it (such as ESL students)
Poor spellers
Students unsuccessful with other reading programs or who still have "gaps" in their decoding and/or spelling
Wilson Reading System ensures that all essential components of reading are addressed while focusing on the student's main deficit. In addition to directly teaching each concept for decoding and spelling, Wilson lessons address:
Phonological awareness, phonemes, and in-depth word study, using a unique "sound tapping" system.
Vocabulary instruction - targeting 2/3 words in each Substep - providing student friendly definitions, using words in sentences, and adding words to the vocabulary section of student's notebook. Provides two levels of vocabulary, making their program appropriate for students in elementary, middle, and high school.
Fluency - beginning with accurate, automatic word reading and developing phrasing/prosody reading connected text.
High frequency /sight word instruction - teaching is multisensory using kinesthetic and tactile memory
Proofreading - specific procedure to check for capitalization, punctuation, and spelling
Comprehension -listening and reading comprehension utilizing a three step visualization process and retelling in the student's own words.
Wilson Reading System compensates for student retrieval issues and builds student self-reliance by incorporating support tools and strategies such as questioning/cueing for error correction and developing a student notebook. Wilson Reading System uses criterion-based assessments built into the program to measure student progress and success.
Materials for Implementation:

Wilson Reading System Certification Kit, which includes the WRS Starter Set, one kit per educator (Order #: 978-156778-159-5, approx. $149.00*). WRS 4th Edition Introductory Kit will be required starting in 2018.
Access to the Wilson Word Identification and Spelling Test (WIST), available from Wilson or ProEd. We recommend that each district have access to a WIST. A WRS Starter Set that includes a WIST provides a discounted price (Order Item #: WRSCERTSET -- approx. $399.00*).

*Prices are subject to change. Visit Wilson Language Training's online store at wilsonlanguage.com/store for current item prices. For ordering assistance contact WLT Customer Support at 800.899.8454.

Web-based only - flexible document camera (HUE, approx. $50 -- price subject to change).
---
The following services are available to educators:
A three-day Wilson Introductory Workshop (see flyer).

Available to all educators while space remains.
Complete reservation form to reserve a spot for the April 25 - 27, 2017 workshop.
Tuition must be received by the UURC before a spot is guaranteed.


A year-long practicum in the Wilson Language Level I program (see flyer).

Available to all educators while (limited) space remains.
Funded through a donation from the George S. and Dolores Dore Eccles Foundation.
Review the policies for a scholarship.
Complete application for a scholarship.
The above 3-day Introductory Workshop is a prerequisite for Level I Certification.

Educators that have previously attended a 3-day Introductory Workshop not conducted by the UURC will be required to pay a $250 tuition differential for the year long practicum.

(Applications for the 2017-2018 school year will be posted at the beginning of January 2018.)


Courses in the Wilson Language Level II program.

Available to educators who have successfully completed the Level I training - by invitation only.
Review the policies for a scholarship.
Funded through a donation from the George S. and Dolores Dore Eccles Foundation.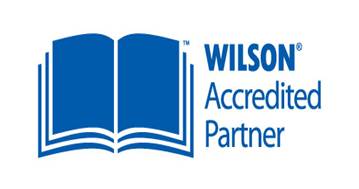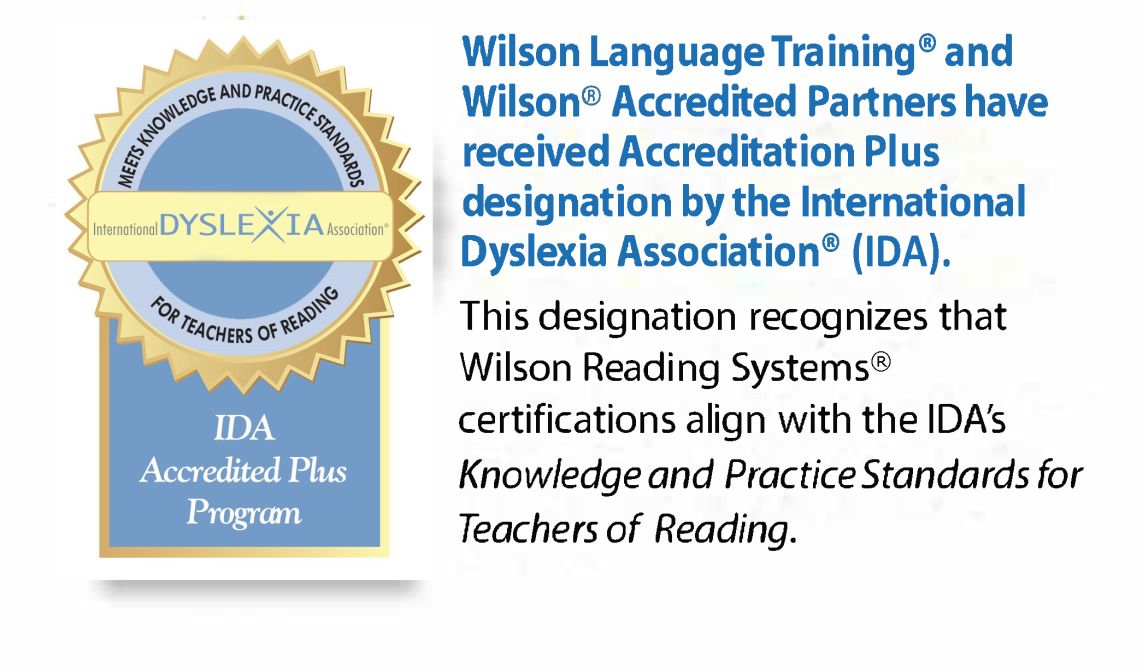 The International Dyslexia Association® (IDA) has accredited Wilson Language Training® and
Wilson® Accredited Partners.
This designation recognizes that Wilson Reading System® certifications align with the
IDA's Knowledge and Practice Standards for Teachers of Reading.